Tower B2, in New York, is the tallest modular building in the world. With 32 floors and 363 apartments built with modular technology, this residential building is part of the massive urban rehabilitation project in Brooklyn, Atlantic Yards, and a US$ 5 billion venture.
The several divisions of the B2 building apartments are made up of standard prefabricated modules, with an area of ​​45 m2, which have floors, sanitary facilities and electrical installation. The modules are assembled in the factory, transported to the construction site and lifted by crane to the final position, according to each apartment type. About 1,000 of these modular components will be used in the tower construction.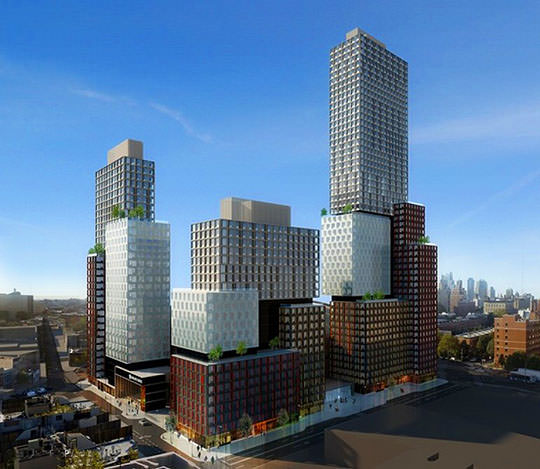 The usage of massive prefabrication in this modular building construction will allow a reduction of construction waste that can reach 90% and an energy saving close to 70% compared to traditional construction. The modular construction has several operational advantages, including the worker's protection from weather conditions and from the risks of working at heights, since they are inside the modules most of the time.
ARUP company is the author of the Civil Engineering project and the construction is in charge of one of the largest civil construction companies in the world, the multinational Skanska. The SHoP studio is the author of the architectural project.
The B2 building was completed in early 2014 and is the first of three buildings with similar characteristics to be built under the Atlantic Yards project. The construction cost is 117 million dollars.
Fonte: Engenhariacivil.com – Engenharia Civil na Internet (https://www.engenhariacivil.com/)